Vilano Bike Reviews 2019 – Hybrid Bikes
If you live in an urban set up, having a bicycle can make a very big impact in your life. You can use the bike to commute to work, beat traffic, go shopping, or enjoy a leisurely ride. The tricky part is; knowing which bicycle to go for. We sampled out some of the top three all-rounder (Hybrid Vilano Bikes) that you could start from.
Let us highlight the top rated Vilano hybrid bikes in 2018 – Comparison
3 Top Rated Vilano Bikes – Reviews
The Vilano Diverse 3.0 High Performance Hybrid Bike is made out of a durable but lightweight 6061 aluminum frame making it light and less strenuous to use.
The Hydroformed Alloy Hybrid Frame and Fork will appeal to anyone who is looking for a strong, sturdy, all round bike with an easy to mount option. You will also get the services of ideal sets of disc brakes for a great and dependable stopping power.
In addition to that is the upright handlebar for comfort and the 700 CC tires of the high performance hybrid bike with a Shimano TX Derailleur for maximum power and easy control on different road terrains. The tires also provide smooth and bump free rides.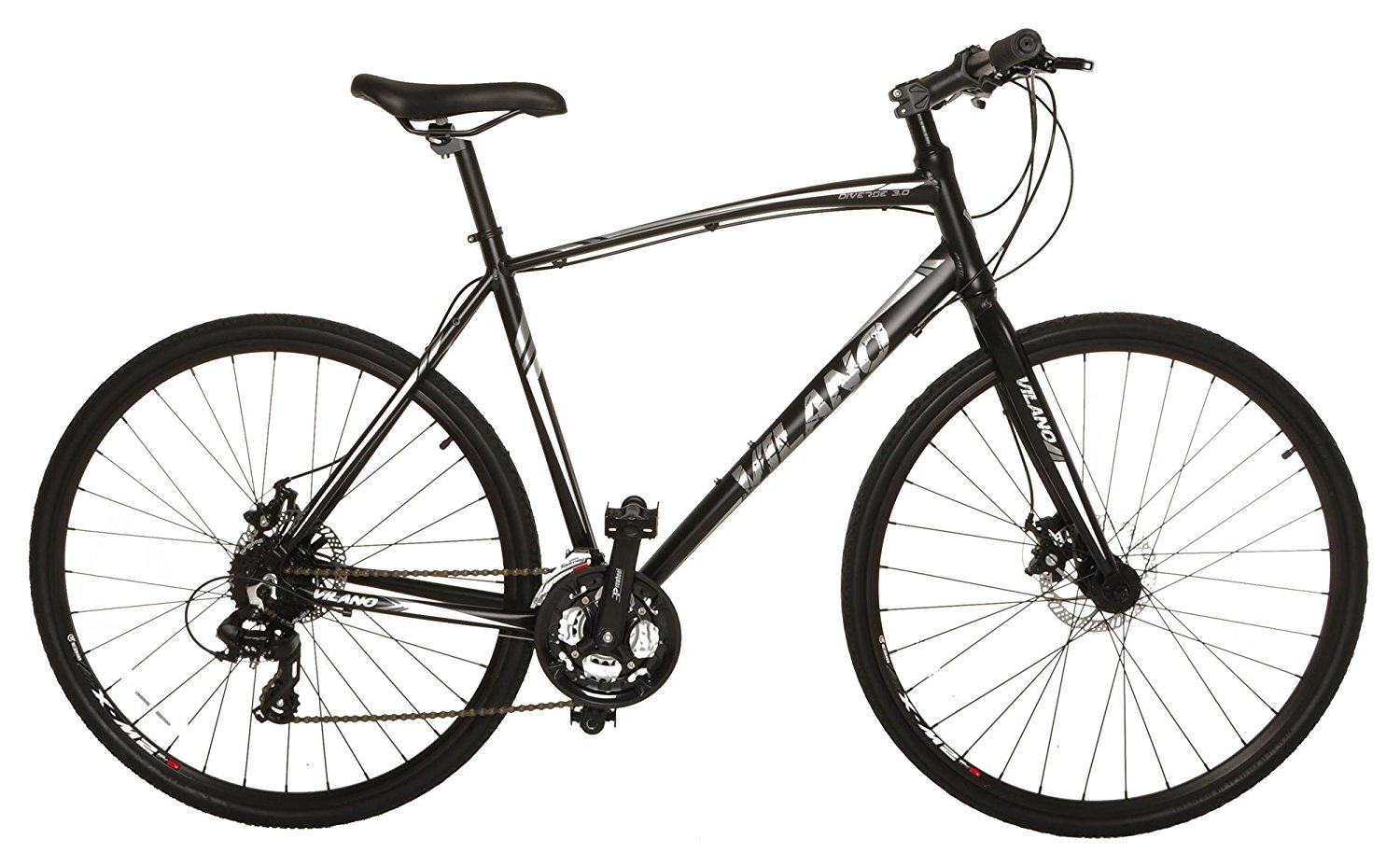 The front and rear wheel Derailleur is made of a Shimano Tourney TX with bike shifters of a Shimano EF 51 3/8 Speed. This integrates the 24 speed design to the bike and leaves the users with a fun weekend no matter the type of weather that they are riding in.
This bike is pretty cool. Its dark color stresses on its strength. It is also easy to spot and the frame's design is a great addition that will make the difference when you ride. The only deal breaker is, the bike comes in partially assembled and you have to do the rest.
However it comes with a simple to follow user manual that will be of great help when assembling the bike for the very first time. You can also get better help by reading the best Vilano Bike Reviews.
What we liked
700cc tires provides amazing grip and speed
What we didn't like
Assembly of the product is tricky
Another great hybrid bike from the Vilano brand is the Vilano Aluminum Road Bike Commuter Bike Shimano 21 Speed 700c. This is the perfect hybrid bike for the people who want to get back into shape or simple cycling routine.
The Vilano Aluminum Road Bike Commuter Bike Shimano 21 Speed 700c with a 6061 lightweight aluminum alloy frame making it easy to use and pretty much ideal for people who don't want to strain out.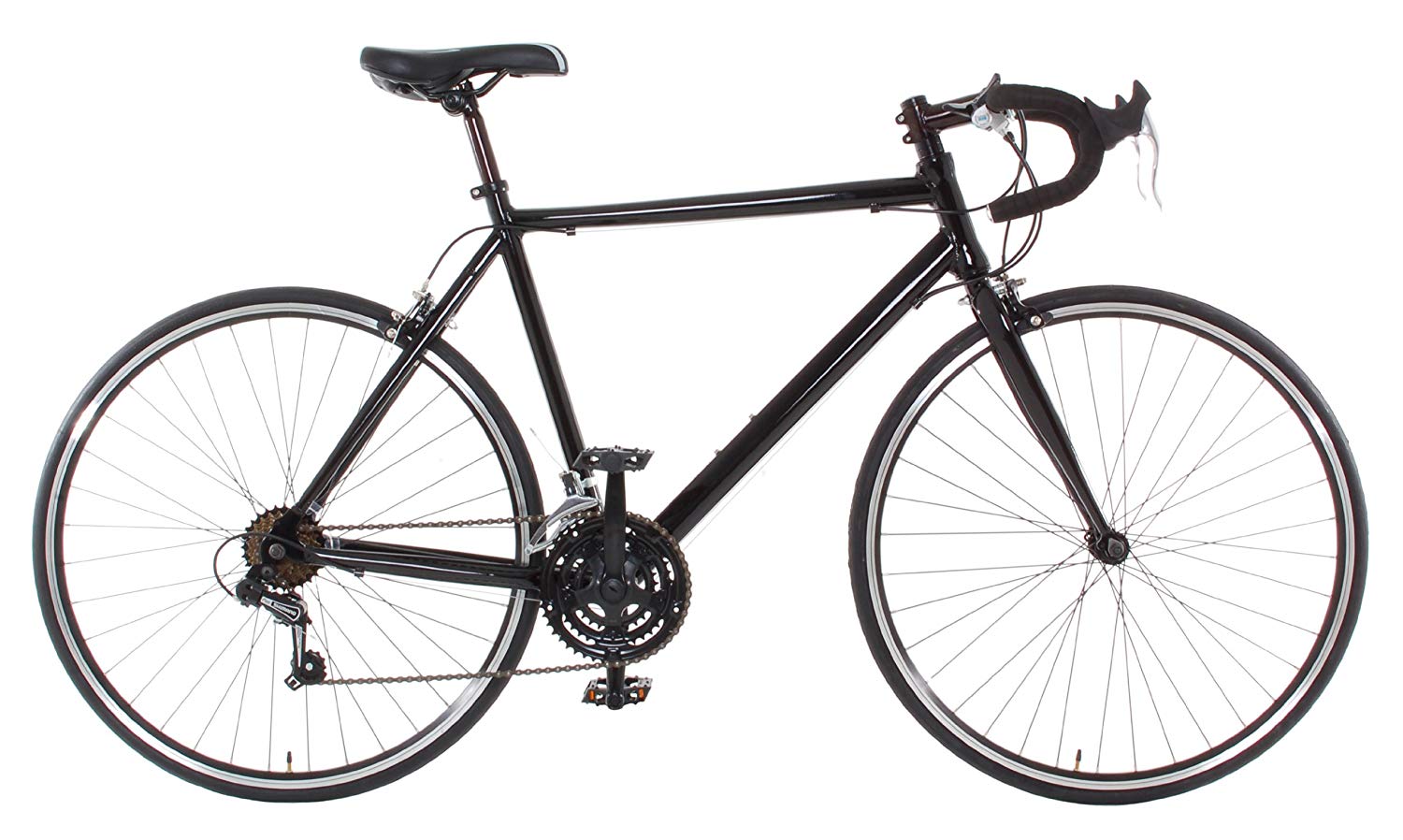 The bike rides pretty much comfortably as it boasts of a set of upright and straight handlebars with water blue mounts. Additionally, the bike is a 21 speeder with a Front and Rear wheel Shimano Tourney Derailleur.
This leaves the user with a smooth ride, easy to operate gear system, and a very enjoyable movement around town. The brakes are a set of an alloy linear pull V-Brakes that provide instant stop and easily keep danger at bay when using this Vilano Bike.
The rims and tires are also of the 700 CC X 35 sizes. Such rims are large enough and will provide a smooth ride across the worst terrains ever. The Revo Twist shifters are simple and easy to use and won't require much worry.
There is no doubt that this bikes design makes it easy to spot. It makes the bike easily stand out from the crowd and will actually allow you to enjoy easy workout, ride to school, or movement from work to the house too. Its best feature yet is the comfy bike seat made of cozy materials on the bike frame.
What we didn't like
Taking this bike off roading will be stupid
The Vilano Aluminum 21 Speed Shimano Road Bike is another awesome bike. It is perfect for leisurely riding, commuting, and exercising. It has a set of upright classic look handlebars made of Shimano A050 SIS Handlebar that will easily support any kind of straight riding.
The bike also comes with matching suspension saddle which add it an awesome touch and leaves the rider with comfy grips.
You will however love it more for its sturdy 6061 Double Butted Aluminum steel frame that makes it stronger and more durable for use.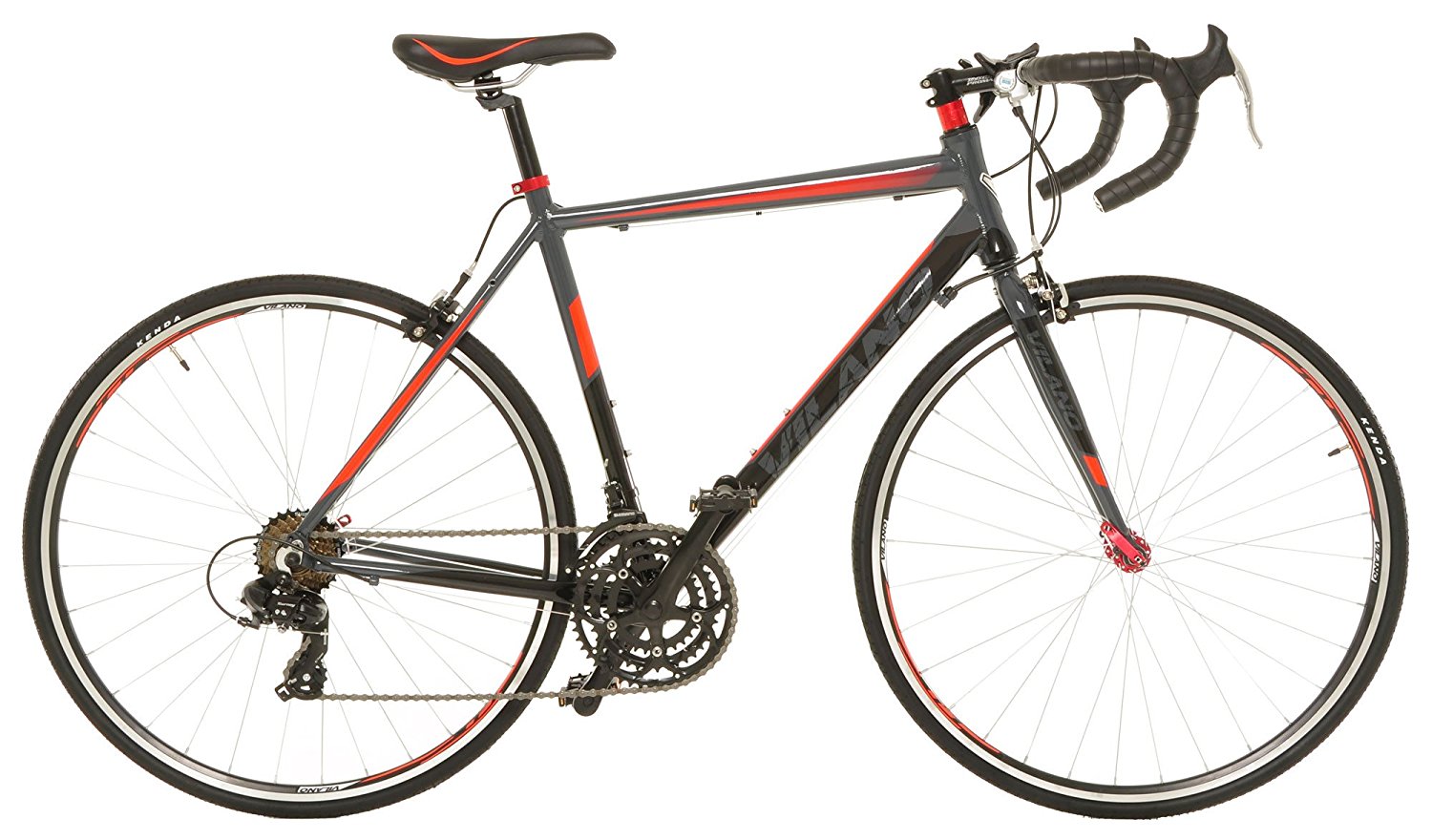 The bike also comes with a twist grip shifter and a set of 21 speeds. The shifter is easy to operate and will guarantee easy switch between the gears that you need. They work with the linear pull brakes to provide an awesome stopping power when on motion.
The wheels embrace a 700 CC X 35 rims (Double Walled Machined Sided wheel set) and a 700c 1 1/8″ Thread-less fork design. This set has a large coverage that ensures you enjoy a smooth and bump free ride all through the time. Indeed the bikes bottle mount design and additional rear spring load rack is an added advantage.
You will enjoy the Shimano TX Derailleur, rear splash guards, and speedy wheels. The bike can handle varied riding conditions easily and is also easy to notice because of chrome fenders too. This makes this bike a rear addition to your bikes collection.
What we liked
Perfect for leisure riding

Durability is hands down amazing
What we didn't like
Not built for off road use
Unique Specialties of Vilano Hybrid Bike
Most hybrid bike brands have very good reviews. But that's just what they are – good reviews. Vilano Bike Reviews on the other hand are more direct, specific, and on point. They will give you the unique specialties of a specific brand.
The Vilano boast of the lightest bike frames ever. Their forks and frames are designed to suit the various categories of users and are forged out of an aluminum alloy that makes them very sturdy and durable.
This brand is therefore very comfortable, durable, and with high flexibility that suits its unique designs and aggressive biking experience. Additionally, the bike is also a multi-purpose bike serving as a commuter bike, leisure bike, and exercising bikes.
They have very unique features including flat and steel handlebars that provide an upward riding posture. They also have suitable gears and tires that serve well on various terrains.
Final Word
Now you can make an easy choice on which bike to work with by simply looking at these top three Vilano Bike Reviews. Don't choose a crappy bike. Get the best value for your money by taking your time when choosing and following the best review tips that you have found here today.