Features
With the numerous brands of hybrid bikes in the market, it could be a bit tedious to shop for a new bike if you don't know the bike features to look out for. A hybrid bike is a combination of the best bits of both a standard road bike and a mountain bike. So don't assume that you can buy a hybrid bike the same way you buy the two. A hybrid is a classic. And because of this you need to pay special attention to its features to make the best buy.
So What Exactly are These Features?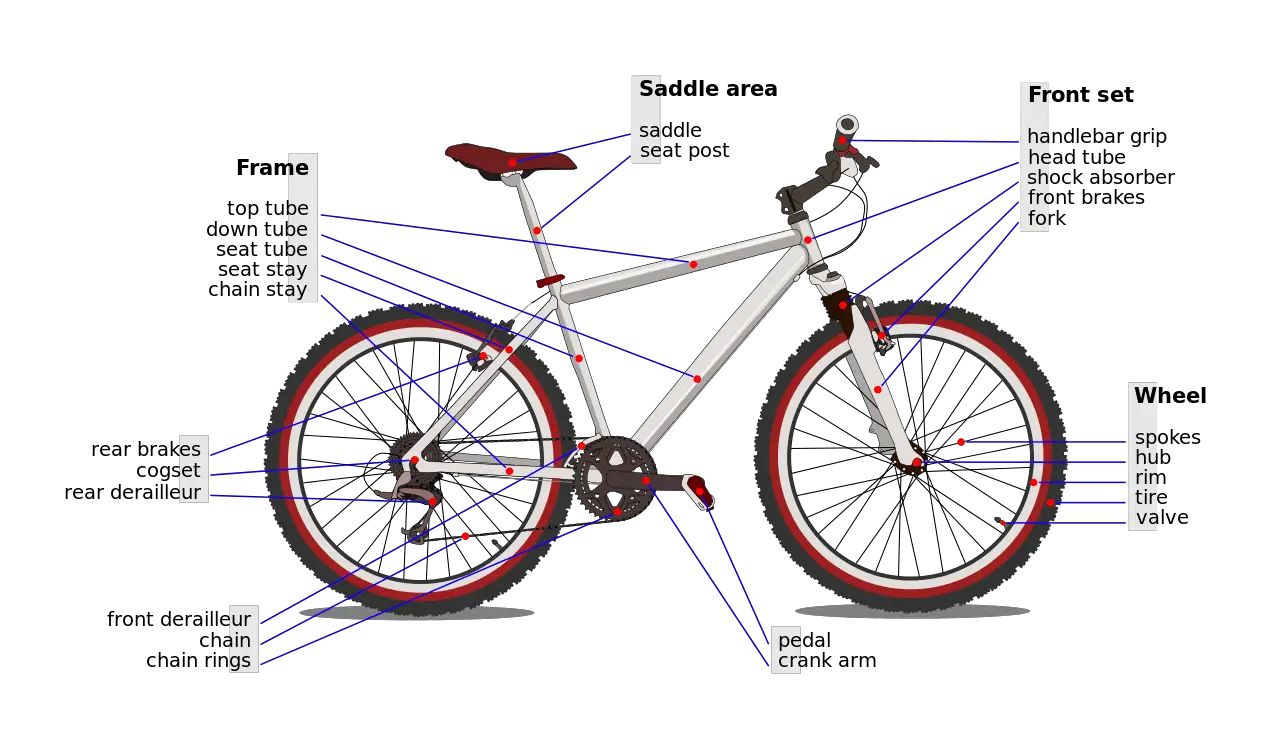 Buying Consideration
Before we look at the specific features, let us first highlight the basic elements as you make your pre-purchase consideration.
Primary Function
It is key to consider what best suits your needs when making a purchase. What is your intended use for the bike? Is it for leisure riding, fitness cycling or urban commuting? Or are you looking for an all-weather bike that meets your riding needs?
Your need for the bike should help you select the best features when making a buying consideration for a hybrid bike.
Cost
What's your budget? The more advanced the features of the bike, the deeper you might have to reach into your wallet.
Size
Your need for the bike will also determine the sizing of your bike and the features it comes with.
Hybrid bikes vary in design and functionality and are made of a wide range of materials. Some are made from lighter materials while others from heavier metal depending on their primary function. The materials the hybrid bikes are made of determines their efficiency and durability.
To maximize efficiency and performance of hybrid bikes, we can now look at the features to consider.
Wheels and Tires
The best wheels are solid and robust and fitted with quality tyres to provide a firm clutch even on slippery terrain.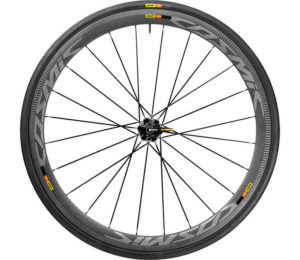 Wider tyres that have rough outer tread are suitable for wet trail. Hybrid bikes purposed for cruising, urban commuting or leisure riding are fitter with slimmer tyres for easy maneuver on roads. Some bike brands offer puncture resistant tyres which save you a lot of hassle even as you go through rough terrain or conditions. Avoid rims that are prone to rust as they tend to damage tyres quite fast.
Frameset and Craft
This builds the outline of the bike. Lighter hybrids are a favorite among riders and are made of aluminum. The heavier ones are not so popular and are built of steel. Steel bikes give compliant rides despite their weight.
The material used in manufacture determines its weight and strength. The secret lies in finding a bike with a commuter friendly geometry. The best hybrid bike bikes use carbon fiber to manufacture frames. This is more costly due to the nature of the material which produces robust and lightweight hybrid bicycles that offers smoother rides.
Because the frameset is a significant part of your bike you need to find the best quality. Keep in mind that it cannot be replaced or upgraded. You can easily swap tyres, derailleurs, chain and cassette according to your needs and preference but your frameset will remain as it is.
Consider a frame with the perfect blend of weight and durability. Always do a little pre-purchase research and ask for more insight on a bike from the pros.
Suspension
Hybrid bikes don't usually come with suspension fork. However, some models (e.g. XXX) are created for rough paths and bridleways that include a suspension fork.
These models come with a suspension fork to improve comfort when riding over rough and rutted surfaces. These bikes also come with slightly wider tyres with a bit of tread for extra grip.
Suspension seatpost is another good feature to absorb vibrations in rough terrains and pothole covered roads.
Gearing
Another significant feature of a hybrid bike are the gears. You'd want to pay more attention to these if you have the need for speed.
Are you a cruiser? A hybrid bike is suitable on flat terrain and has a range of gear tackles for rugged or hilly terrain.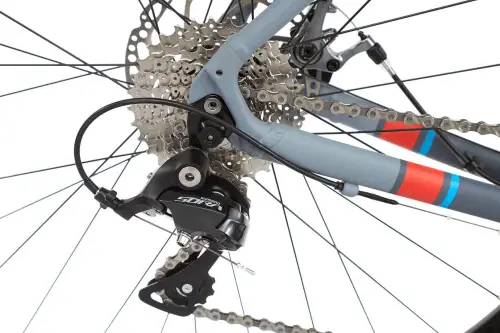 If you are an everyday commuter or an urban fitness cyclist the best hybrid bike would be one with more gears and shifts smoothly. Hybrids vary in their gear system with some boasting of up to 21 to 24 gears that can maneuver whichever terrain you ride on.
If you ride on wet trail, it would be a good idea to fit your hybrid bike with lower gears so as to ride a bit slower. This is also great if your bike is built of a steel frameset and rides slower especially in winter or on wet trail.
Brakes
Depending on the primary function for which you need the bike, you should choose a suitable braking system. Do you need the bike for winter? Do you often ride on wet trail? Or are you simply looking for an all-purpose hybrid bike?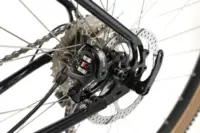 Hybrid bikes are usually comes with rim brakes (direct pull brakes) or disc brakes. The rim brakets are good for all purposes but some bikers prefer disc brakets especially for wet trail and/or snow trail.
For wet trail you may look for a bike that will help you make confident stops on mud. The best brakes popular for the wet weather are disc brakes. They don't get clogged with mud. However, they come with more expensive models.
The rim brakes use two pads to grip the rim of the wheel, while disc brakes grip a rotor attached to the hub of the wheel. Both have their advantages and disadvantages. It's good to choose depending on what you want from a hybrid bike. Consider all the pros and cons of each before making up your mind.
Saddle
To ensure you are comfortable and relaxed during your sport cycling or commuting, the seat I should be snugly fit. The saddle should provide extreme comfort and your feet should comfortably reach the pedals while seated.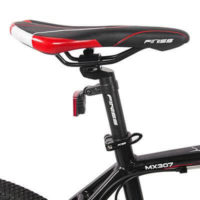 You can opt for ergonomic saddles with an alloy quick release seat clamp to boost your comfort if you are an aggressive rider.
Some models come with a female specific saddle. If you plan to ride more than couples of miles small saddles would be more comfortable than the padded saddles.
Remember, thick, padded saddle may initially seem comfortable but on longer rides they will compress down under your sit bones and push up in the middle, creating pressure spots in other areas.​
Handlebars
Choose a hybrid bike whose handlebars are long, straight and flat to ensure you are at a non-strenuous position when riding. It is even better if the handle bars feel comfortable to your touch as it offers a good grip.
Get Ready to Ride!
There is no limit to the hybrid bike features to consider as you shop for a bike. Each day more and more bicycle brands are developing hybrid bikes that have unlimited features. There's always something better than your last purchase so the secret is in finding what you want and running with it. Make your cycling experience better every day!