Critical Cycles Bike Reviews 2019 – Hybrid Bikes
Critical Cycles has been around for a very long time. They are known for some of the best hybrid commuter bicycles. For a sleek design and an easy to ride of urban bike, it always tops the chart. In this post, we are going to look at the top Critical Cycles bike design of the fall.
Let us highlight the top rated CriticalCycles hybrid bikes in 2019 – Comparison
Top Rated CriticalCycles Bikes – Reviews
The bike comes with seven-speed Shimano drivetrain. It also has a RevoShift gear grip shifter. The two features provided the Critical Cycles Beaumont-7 Seven Speed City Commuter Bike with variety of riding options.
They also boost precision, speed, and ultimate control in the bike. Together with the front and rear alloy brakes, the whole package will keep you pretty much safe when you are riding your bike around town.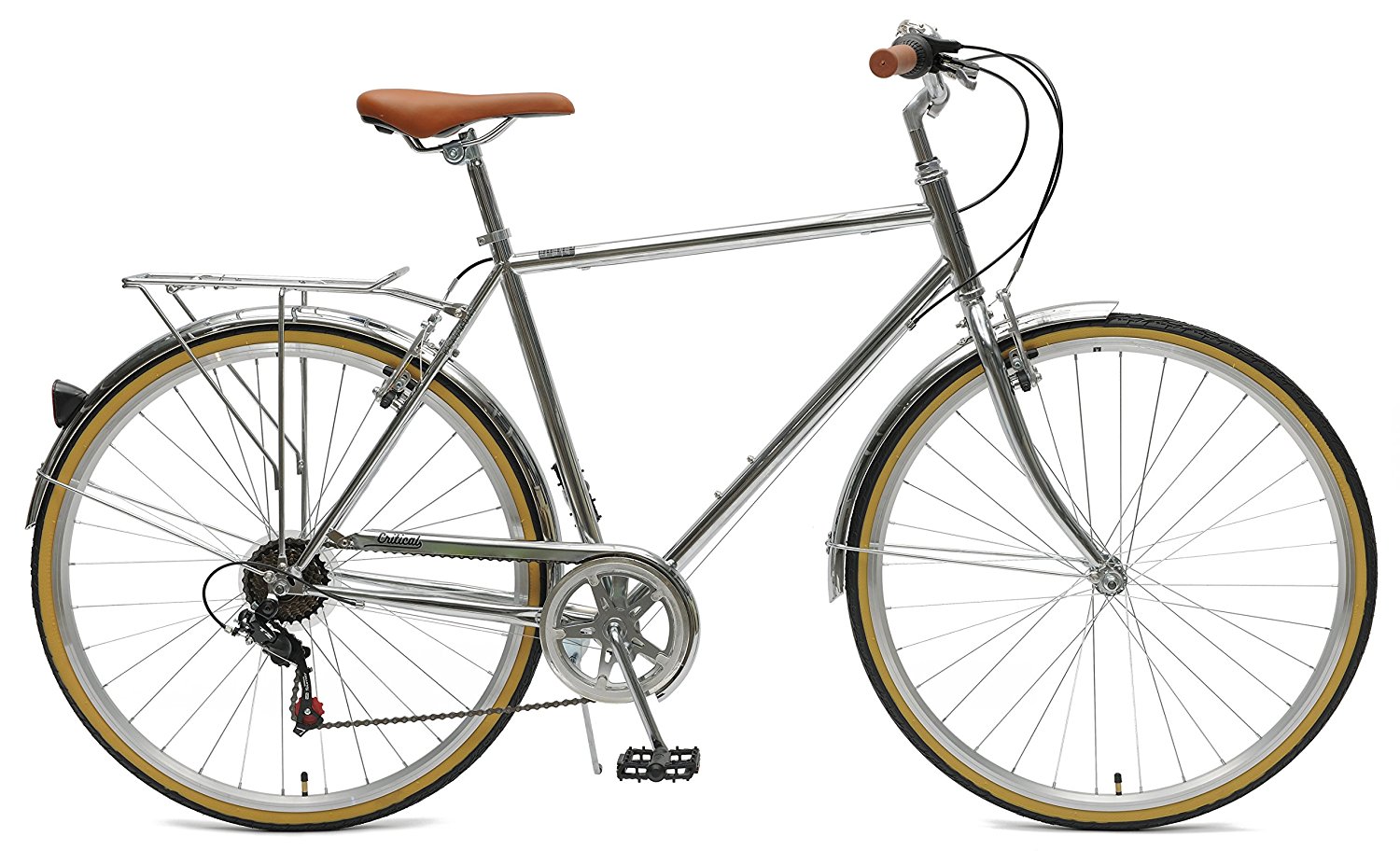 The bike has a lightweight classic diamond steel hand-built frame. The frame comes with an upright riding position and majorly designed for urban commuting, leisure rides, and exercising among many other things. In short, the bike is an all-purpose bike with a suitable frame to go with.
Just like many other super hybrid bikes, this bike also comes with a 700CC x 35 tires. The tires provide the perfect grip while riding and are simple awesome irrespective of terrain. They are highly dependable and extremely ideal for new riders.
The bike's unique eye catching design provides a stylish modern design that sets the bike apart. It has a rather matching saddle and a handle design that provides the perfect riding position.
What we liked
Light weight steel handle

Urban Commuting is made easier
What we didn't like
The ride experience is a bit rough
For the best hybrid bikes the Critical Cycles bikes sill top the chart. Here is a simple bike review for one of the top rated Critical Cycles brand the "Harper Commuter Bike with Fixed Gear Urban"
This brand comes designed for everyday commuting. It offers some of the top qualities any biker would dream of.
For starters, the bike comes designed from premium hand built steel. This makes it classy and offers the best rides across the town.  It gives the bike a superior multi-purpose design built for leisurely rides, cruising, exercising, and even commuting.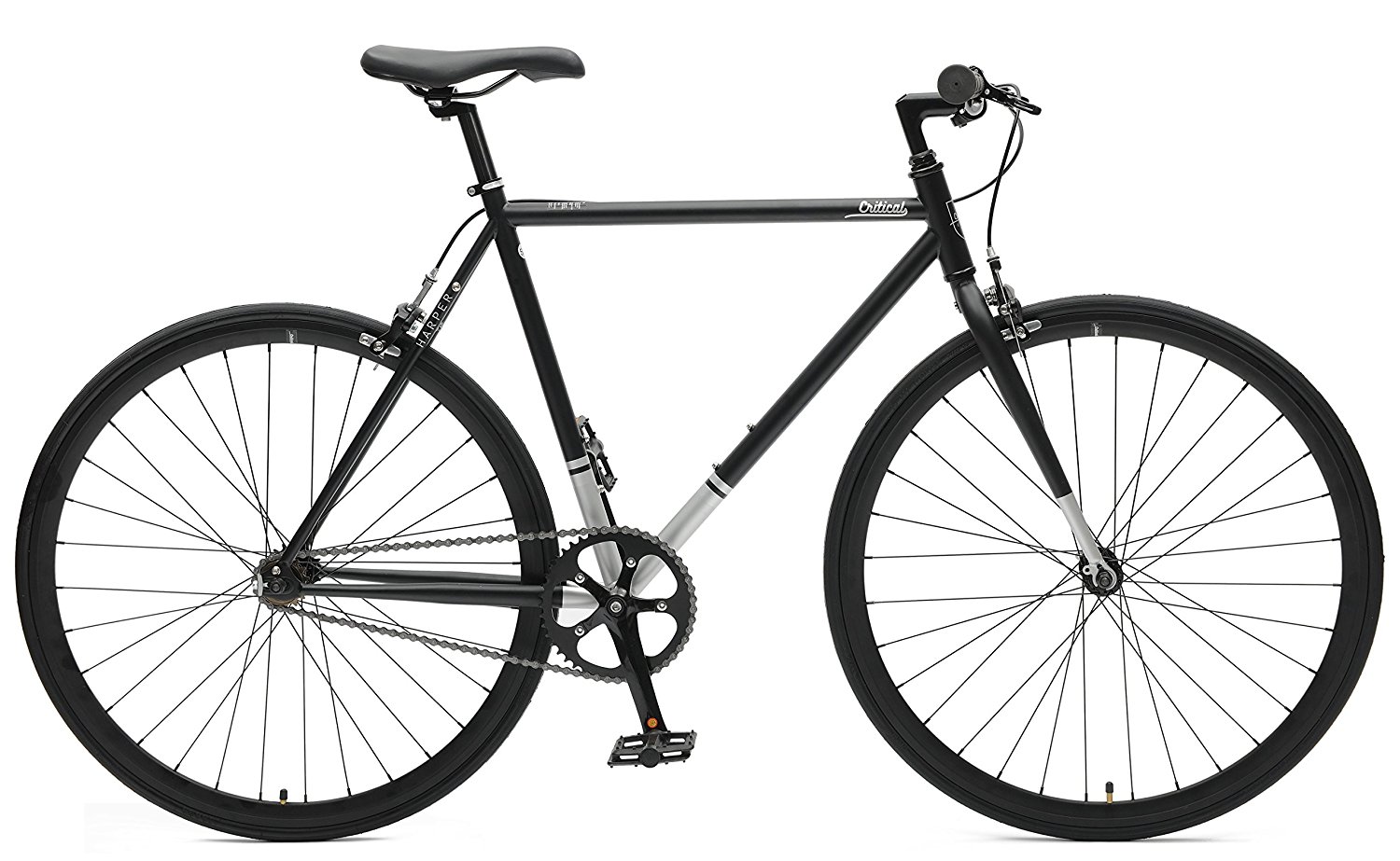 The bike is a single speed with fixed gear. The gear is designs to keep your feet comfortable and to provide you with an easy ride across all terrains.
It comes with a 700 x 38C wheels. The wheels are double-walled providing a smooth ride across different terrains.
With premium hand built steel alloy the bikes still has the best track frame with a cool bar spin clearance. There is no toe overlap or horizontal dropouts. The hub offers you a fixed or freewheel ride.
The bike has a synthetic leather saddle. It also comes with 30mm deep V rims, customized commuter tires and VP freestyle pedals. To make it more efficient are two sets of brakes and well-designed handlebars for an upright riding style.
The bikes cool design provides it with a superior touch for urban and all-terrain rides. You can easily use it for leisure and exercising as other Critical Cycles bikes reviews point out.
What we liked
Built using premium materials
What we didn't like
The color of the bike gets damaged easily
Unique Specialties of the CriticalCycles Bike
If you compare the Critical Cycles reviews another, you may lose the whole meaning in this. This brand usually has its specific features that it's known for amongst its best customers.
For starters, the brand is known for the best lightweight design urban bicycles. Their bikes come in classic diamond steel and boast an upright riding position. They are also multi-purpose extremely versatile bikes that can be used for commuting, shopping, and leisure rides.
The bikes also enjoy Shimano drivetrain that provides ultimate precision, ideal speed, and superb control among other things. The tires of this bike brand are usually 700CC tires that provide the bike with the best grip when riding.
Critical Cycles will arrive when 85% built. However, it comes with a simple to use assembly user manual that allows you to complete the work. One unique feature that this brand has is the stylish saddle.
The Critical Cycles Harper Commuter Bike with Fixed Gear Urban is best for your commuting needs. Use it to drop to work in style.