Best Road Bike Speed Meter Reviews – 2021
There are many awesome bike computers in the market today and the craze is just beginning to pick up as many other brands and designs start to grace the market. Trust me it's so overwhelming that I can't personally keep up with the passion.
I know you could be going through the same or maybe wondering what bike computers are. But don't worry you have come to the right place. I decided to do a little research and compile a few top bike computers as a way to help the lovers and introduce newbies to the world of the best bike computers. Here are my top reviews plus a quick guide.
What is a Bike Computer?
The bike computer is also called a cycling computer. It is a small electronic computer-like gadget (screen) that attaches to the stem or handlebar of a bike.
It is used to display a number of real-time information including distance covered, speed, time, and calories burned. Now bike computers are the in thing.
Bike computers were developed to ease up tracking of progress for bikers who loved cycling for long distances. They make it easy to accurately visualize your improvement using the latest software technology gadgets in the cycling communities.
Bike computers are ideal for pro athletes, hobbyists, commuters, and normal bike riders. Recently new designs have upped the game with connectivity to smart phones and provide the all-important weather information (forecast) / detailed data.
How Does a Cycling Computer Operate?
Bike computers come with small sensors. These small sensors are basically attached to the wheels and forks of the bike and sometimes on the pedal crank and chain-stay if the computer has cadence sensors. These sensors will record the revolution per minute (RPM) of each bike wheel.
Before using a bike computer, bike riders are expected to calibrate their bike computers with a specific type of wheel. Once this has been done, a small magnet is attached to the front wheel on a spoke and a sensor on either of the fork legs.
As the wheel rotates, every time the magnet passes the sensor your bike computer will easily recognize what distance you have traveled. From here it can measure your speed and in turn, translate it into calories burned if it was linked to your heart.
Top Five Best Cycling Computers Review
Here is our top selection of the best speed meter reviews that will make your selection really fast and easy.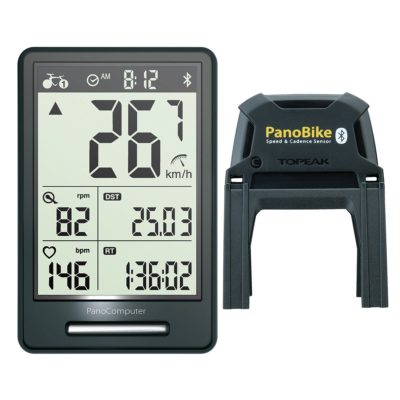 Selling at one of the fairest prices, the Topeak Computer Panocomp is a top tech Bike Speed Meter. This top of the range bike computer comes with a range of ideal software features for bikers.
It has a 17 preset wireless functionality cycle with great speed and ideal dual sensor cadence for real-time bike riding information and data. The speed meter can work easily with most bikes and will easily transmit your riding data between a number of smart gadgets including iPhone 4S/5, and Samsung Galaxy S3/S4. Some models have also been designed to work with the laptop and New HTC phone.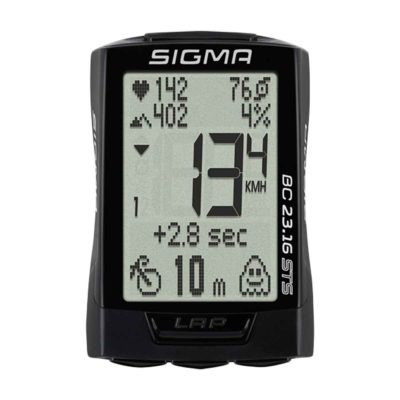 The Sigma BC 23.16 STS is a wireless computer. It offers a number of vital functionalities and will provide you with super cool cycling data such as ride time, trip section timer, total trip time, speed, and cadence.
Other general features that you will also enjoy here include a full-text display in about seven languages, adjustable wheel sizes, and automatic start/stop buttons with motion sensors. This is in addition to enjoying the current altitude and gradient among other things. You can also get performance graph comparison.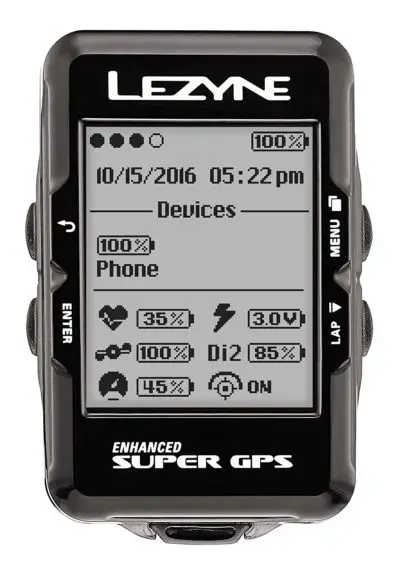 Lezyne is a super brand when it comes to manufacturing biking accessories. And in bike speed meters it doesn't let you down either. The Lezyne Super GPS Bike Computer is an LED Bike Speed Meter with top notch functionalities.
It offers a turn-by-turn computer navigation system and also Bluetooth connectivity with smart devices. You can use it with cadence and power meters. This is great if you want to analyze your training details and track your performance.
The Bike Speed Meter integrates easily with the Lezyne app to easily give you a comprehensive pack of modern bike computer functionalities.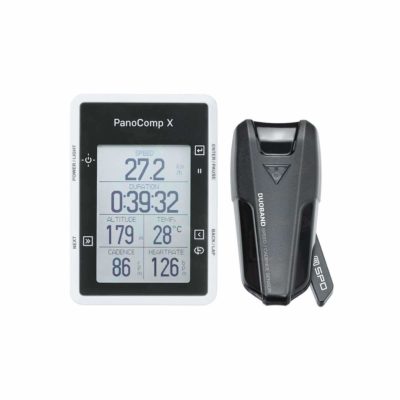 The Topeak PanoComp X is also another powerful cycling computer. It is an improvement on the initial Topeak computer that we say and comes with a compatible mount that will work with RideCase series.
The computer offers a dual sensor for speed and cadence that will give you real-time information. One thing that you will love this cycling computer for is the 3 user screens that are greatly customizable to display the data you want in over 7 languages.
This computer has a compatible adapter for the GoPro, Shimano, Sports Camera, and Garmin too.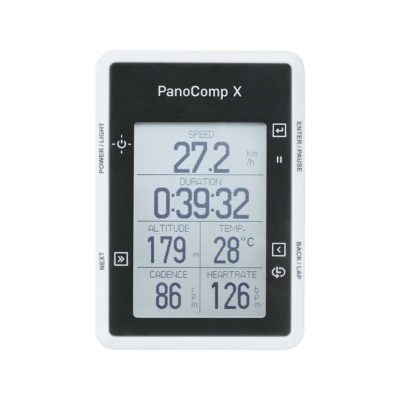 To close up our list is the Topeak PanoComp X TPB-C02-B1. This is another one of the top class bike computers from Topeak. It is loved by many bikers and enjoys some of the best reviews ever.
Topeak PanoComp X TPB-C02-B1 mounts easily on various handlebars with PanoComp X Mount. It has an integrated adapter for GoPro, Shimano, Sport Camera, and VIRB, XE, and Garmin among many others.
Its mounting is compatible with RideCase series and the screen is customizable in over 7 different languages. If you want an easy biking computer to work with, this makes your top pick.
What To Look for When Buying a Biking Computer
There are very many factors that you should consider when buying a biking computer. They include the following.
Compatibility
Is your bike computer's mounting gear compatible to your bike's system? Getting a compatible option will make your computer easy to work with and much more dependable in the type of results that it will give you.
Price
Make sure the price that the bike computer goes for actually fits your budget. In short it should be very affordable, pocket friendly, and easy to give without a pinch. Get the right computer at the right price.
All Weather
Bike computers that will withstand all types of weather including rain, dust, and wind are some of the best. They will last long and will automatically leave you with the right value for your money. Always go for a computer with a hard casing.
Technology
GPS functionalities, Power meters, workout apps, micro Wireless computers capabilities, and many more functionalities will come in handy for even the most basic types of biking computers. It is therefore very important that you get a device that actually supports all these.