Best Bike Lights Reviews & Buying Guide – 2021
If you own a bike you need a solid set of bike lights to amp its performance. Bike lights are important. Apart from giving you the perfect visibility in an array of neon lights, they also make your very easy to spot. We have been testing bikes and their components and giving you the top picks. In this post, we have tested some of the best bike lights and compiled a comprehensive review for your easy pick.
5 Top Rated Bike Lights – Reviews
Our top pick is the Light & Motion Urban 350. The 350 series epitomizes the simple and sleek design that many modern day commuter bikes come with. It boasts of an innovative waterproof design that comes with powerful amber lights on the sides.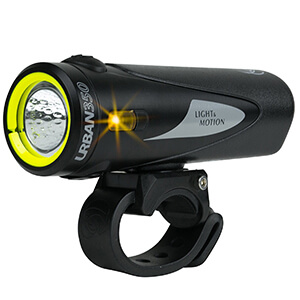 On average, all its four power modes offer a sensational brightness that many bikers would die for.  It can run for up to 12 hours on pulse mode and at most 90 minutes when on high power mode.
The light has a safety mode that prevents it from switching on accidentally and a Micro USB charge cable. However, the best part is the expansively wide but uniform beam that this best light will project when you finally choose to make use of it.
It also has the best fall off (how the light beam fades when it reaches the end of its beam). Even more, the light has a hard plastic strap that makes it easy to attach and remove when need be. No wonder among the many mounts that we tested, this one still stole the day. You can buy Light & Motion Urban 350 bike light in any online shop.
Next in our list is the 300 Lumen Combo Pack. We chose it because of its custom security bolts and theft proof qualities. This bike light has a stylish design that makes it one of the top additions to any urban bike today.
We loved the 300 Lumen Combo Pack because of their removable "USB rechargeable" battery and also because of their LED design. For many bike riders, these lights are one of the most superior options to use.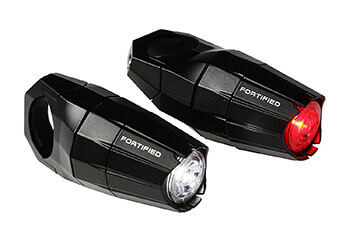 They are convenient and batteries can be easily swapped even on the go. These lightweight bike lights are made out of aluminum alloys and customized to lock so well with a variety of handlebars and seat posts.
They also enjoy a high level of waterproof capacity and the front light will hit the 5-hour mark in an eco flashing mode. On the other side, the rear light can go for up to 24 hours in the same mode.
Note: This bike light comes in a pair (Combo pack) making it a great bargain for buyers who want quality for less. One light is for the front and another one for the rear.
In third place is the Bright Eyes Aircraft 300 Lumen Bike light. When we tested it, we were immediately convinced of its powerful features. Apart from coming in a modern day LED design, the light is stylish and fully adjustable.
It comes with adjustable screws that make it a perfect fit for almost every bike's handlebar. However, unlike our top pick the Light & Motion Urban 350 this Bright Eyes only has 3 lighting modes.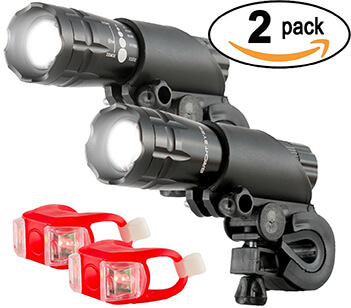 Nonetheless, the lighting modes feature intense zooming powers of X1000 with a powerful 300 Lumens. Its fall is about 1500 feet. It also comes in a pack of two for both the front and rear lighting.
 You no longer have to worry about rain or darkness anymore when riding. The light is waterproof and easy installs. It provides maximum visibility and will easily warn on-comers of your presence.
Even better, this light is readily available in many online shops. It is also easy to use and can come in handy even if you wanted to split them in two different bikes. No tools needed as the lights can be fixed freehand.
And to make our picks more interesting and all-inclusive we chose to include an incredible tail light too. This bike light is cool and if we were to talk about tail lights, it would make it in the top of our list.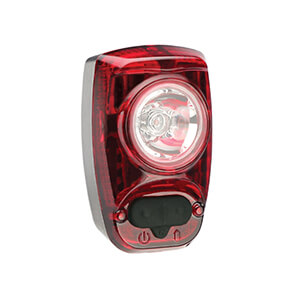 The CygoLite Hotshot 50 lm Bicycle Tail Light is a powerful bike tail light. It has up to 50 Lumens and offers an awesome SOP technology. This technology will allow you to independently adjust the flash speeds of the light and also its brightness.
Because it is a rear light, CygoLite Hotshot needs a pulse mode and true to its design it offers exactly that. It offers a steady pulse mode and comes with 6 different pulses to set it on including single, random, and triple flash.
On just a single charge many users agree that this tail light will last up to 400 hours or more. It is water resistant and includes a mini USB charging cable and a seat post mount.
You don't have to worry about the roads you go through. This light is tailored for the most demanding roads of all.
Finally, the last on our best bike light reviews is the CatEye Rechargeable Bike Headlight. This is the ultimate headlight choice for people who love simplicity and power. It provides a good number of top headlight features.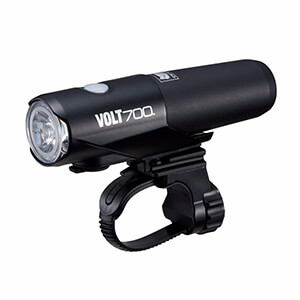 What we loved most about the CatEye is the Volt-700 wide and expansive visibility. Again we also fell in love with its five lighting modes of high, middle, low, pulse, and hyper constant lighting.
Unlike many headlights that we have seen, this one comes with the simplest bracket to use on any form of the handlebar. The bracket is made out of a tie-wrap like flex tight bracket that you can easily adjust, mount, or tighten by hands – no tools required.
The light offers a high end LED design and comes with a USB rechargeable cable. And for just a single charge, the light provides up to 50 hours of battery life.
It is cool to use and is best suited for people who love urban riding. Indeed with its many sizes, this light offers something for every bike rider today.
How We Picked: What We Considered
We took our time trying to figure out what to look for when picking our top five lights. A number of tips and tricks came up and we managed to settle on some of the best. Here are a few.
When it comes to lights and bikes, pricey doesn't often mean the best. But anything about 100 USD and below felt quite affordable for us.
We have high-end technology today. No one looks for replaceable battery anymore. We thought it wise to include rechargeable batteries.
Charge time came in two ways. One was how long the battery takes to charge to capacity and how long it stores the charge. A quick charge was great. We needed something that you could depend on even during a crash program.
Let's talk about lighting power and other lighting features. We picked out the top five based on how much visibility they provided and also what other lighting options they had. We considered great lighting modes and even side lighting.
Well shocking as it may sound lumens only tell you how much total brightness you will be able to get from a bike light. However, it won't tell you whether specific parts of your bean will light brighter than the other. But all the same, they are a great addition to the best features of a bike's light.
Frequently Asked Questions about Best Bike Lights
What Should I Consider When Buying Best Bike Light?
There are a number of things to consider. You must find a price that is ideal for you. The light must be durable and should hold a charge for long. It can also offer different lighting modes among other things.
What is Acuity in Bike Lights?
Acuity simply refers to how far ahead bikers need their headlight beams to reach for them to clearly see the road. Together with ideal visibility, ease of attachment or removal, and high battery life, acuity makes up for a great bike light.
Who Should Buy the Best Bike Light?
Every bike rider should have a bike light on. It doesn't matter whether you are a pro or a starter. Bike headlights will improve your visibility and thus make other road users aware of your presence. It's a great add-on to a reflector.
Thanks to the many affordable LED lights in the markets, we are now leading our readers with some of the most fascinating best bike light reviews to choose from. Don't be left behind. Buy any of our top picks and get the most memorable bike headlight experience in your life. You can count on any of our top 5 choices.